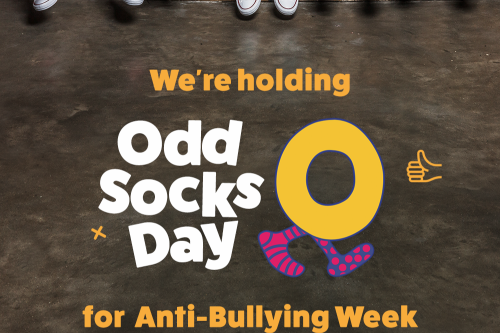 Anti-bullying Week 2020 is Monday 16th to Friday 20th November and the theme for this year is: United Against Bullying.
We will start with Odd Socks Day on Monday the 16th November (odd socks to be worn with their school uniform).
Odd Socks Day is designed to be fun! It's an opportunity to encourage people to express themselves and celebrate their individuality and what makes us all unique! … Odd Socks day is to mark the first day of Anti Bullying Week each year to help raise awareness of bullying. We want the children to appreciate that we are all unique and nobody should ever be unkind to another person for being different. Being different is what we all have in common!
As part of anti-bullying week, we will also be painting kindness rocks, but more information to follow, so watch this space!