Jeans for Genes Day can be held between Monday 13th September and Sunday 19th September. St Michael's will be showing their support on Friday 17th September.
Jeans for Genes is all about raising money to help some of the most vulnerable children in the UK. Together, we can help to transform the lives of children affected by life altering genetic disorders.
On the 17th, children are invited to wear an item of denim with their school uniform. As well as wearing denim, we will have a bucket at the school gate collecting donations for the charity. Please encourage your child to give to support this, we always encourage acts of kindness.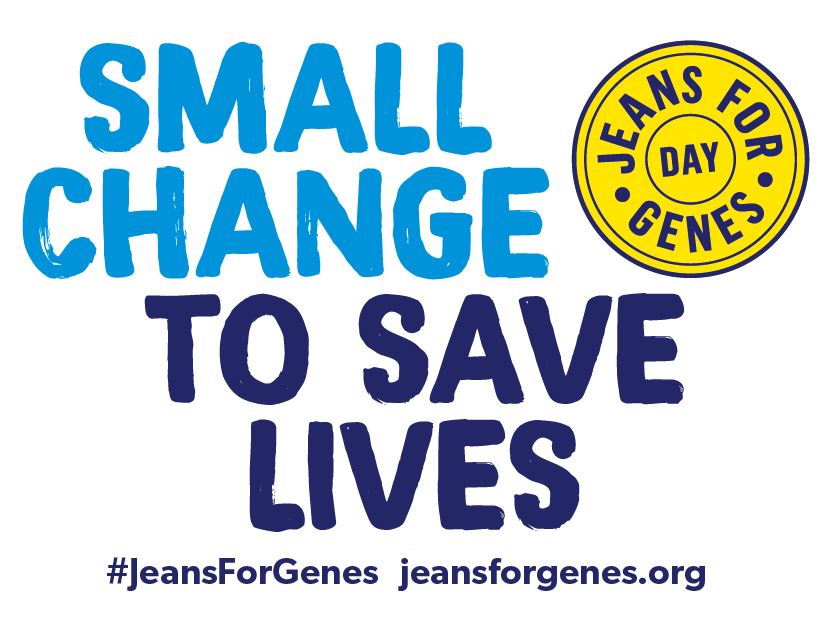 Please watch 2 video clips created by Jeans for Genes which highlight children who are in need of your generous donations.
This is all about Max
https://www.jeansforgenes.org/educational-resources
This is all about Thomas
https://www.jeansforgenes.org/educational-resources
Further information can be found at www.jeansforgenes.com
Thank you in advance for all your help and supporting the positive discussions about living with a genetic disorder.