Last week, information about the Spring term projects was posted on Class Dojos. The tasks are primarily based on the year group topic and are expected to be completed by Friday 19th March 2021. As always, we are excited to see what the children create and their individual ideas and creations!
Please see the project details below
Reception: Understanding the World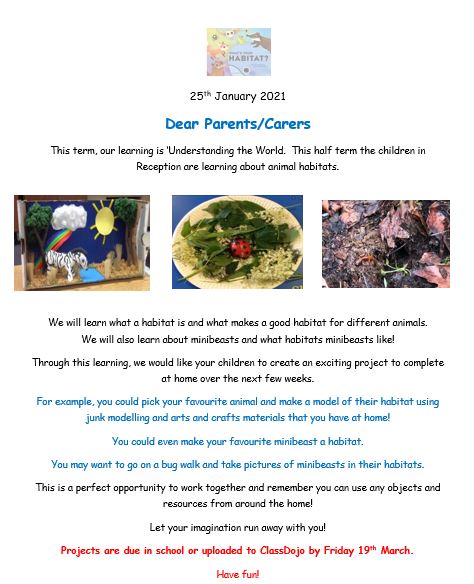 Year 1: Toys from the past and toys from today.
Year 2: The Great Fire of London
Year 3: The Stone Age to the Iron Age
Year 5 : Anglo-Saxons and Saxons
Year 6: Let's Get Creative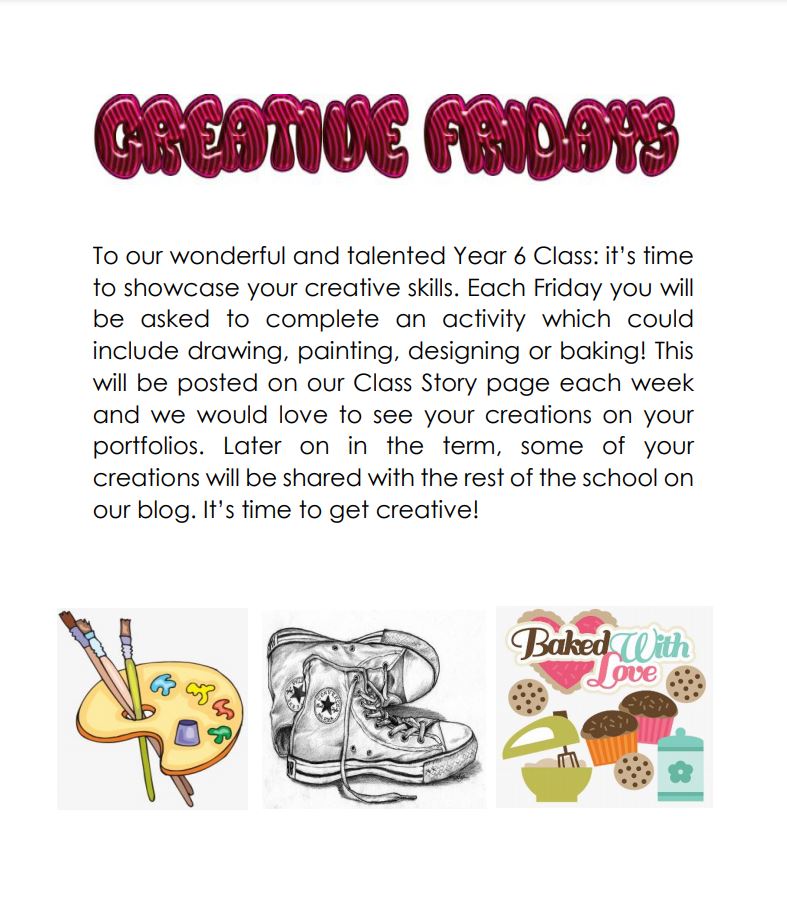 Have fun and enjoy the learning and creativity.