This half term we have been learning all about Mini Beasts.
The children have loved going on minibeast hunts which helped in developing their science skills. They have been predicting where to find certain creatures and learning to observe them closely. Not only do the children develop an awareness for the care of living creatures and their habitats, they also gain an understanding that animals are not all furry with four legs. This has helped them to develop a deeper understanding of the living world.
Also, the children had lots of opportunity to develop their language skills and knowledge by describing the creatures, how they move and where they live. This is also an opportunity for them to practise their numeracy skills by counting their legs, working out the total number of minibeasts they found or comparing sizes of snails and worms.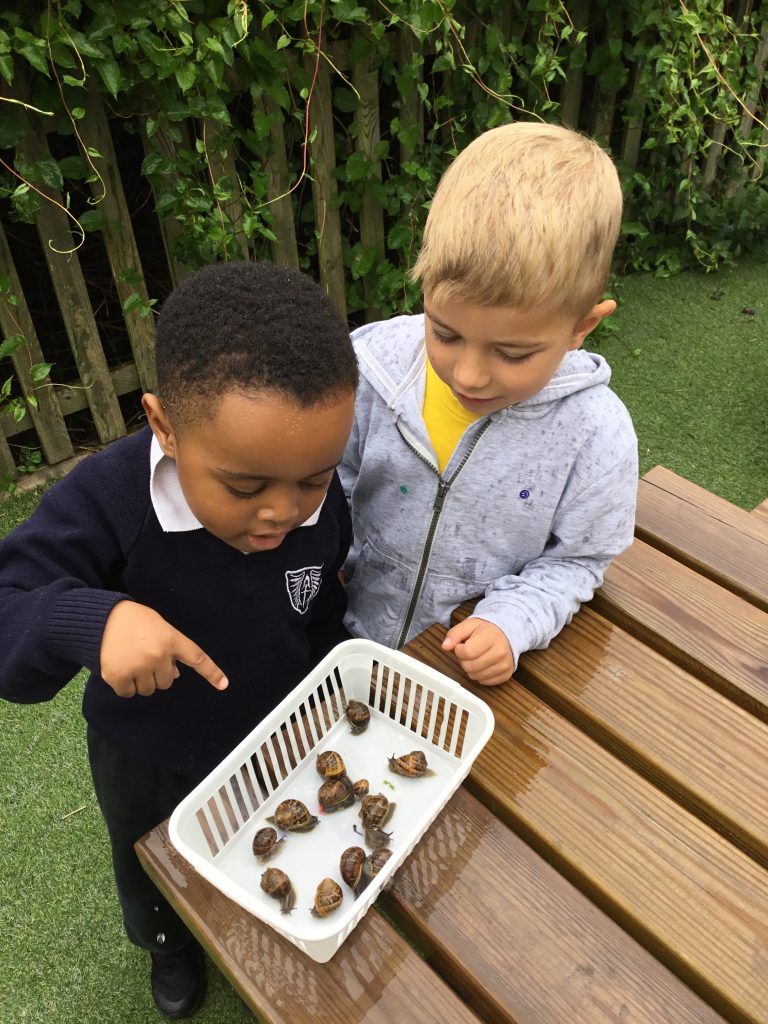 The warmer weather meant we have been able to enjoy some alfresco dining for the full timers and lots of play in the big playground.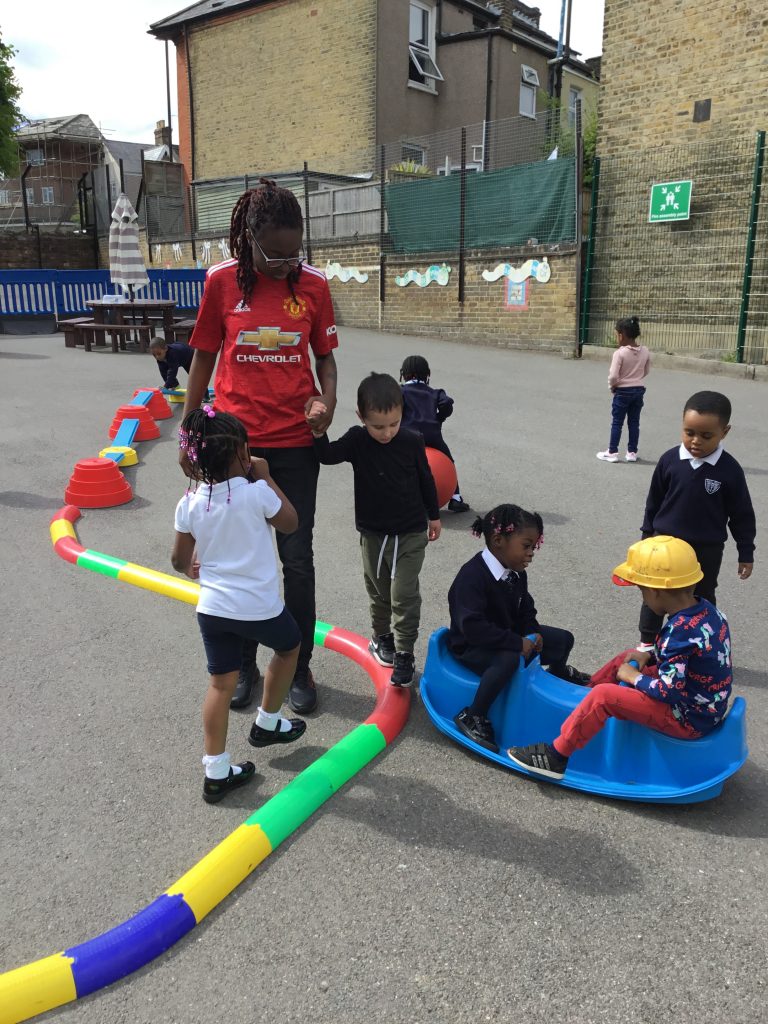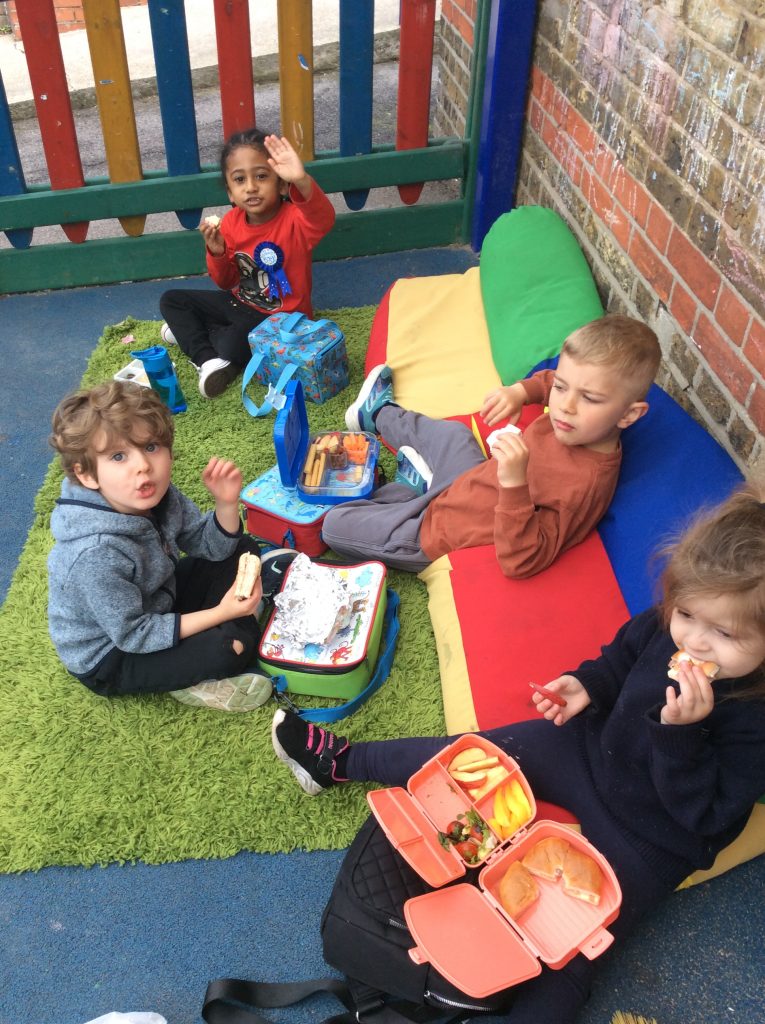 Enthusiastic bug hunters set off with tick sheets and magnifying glasses.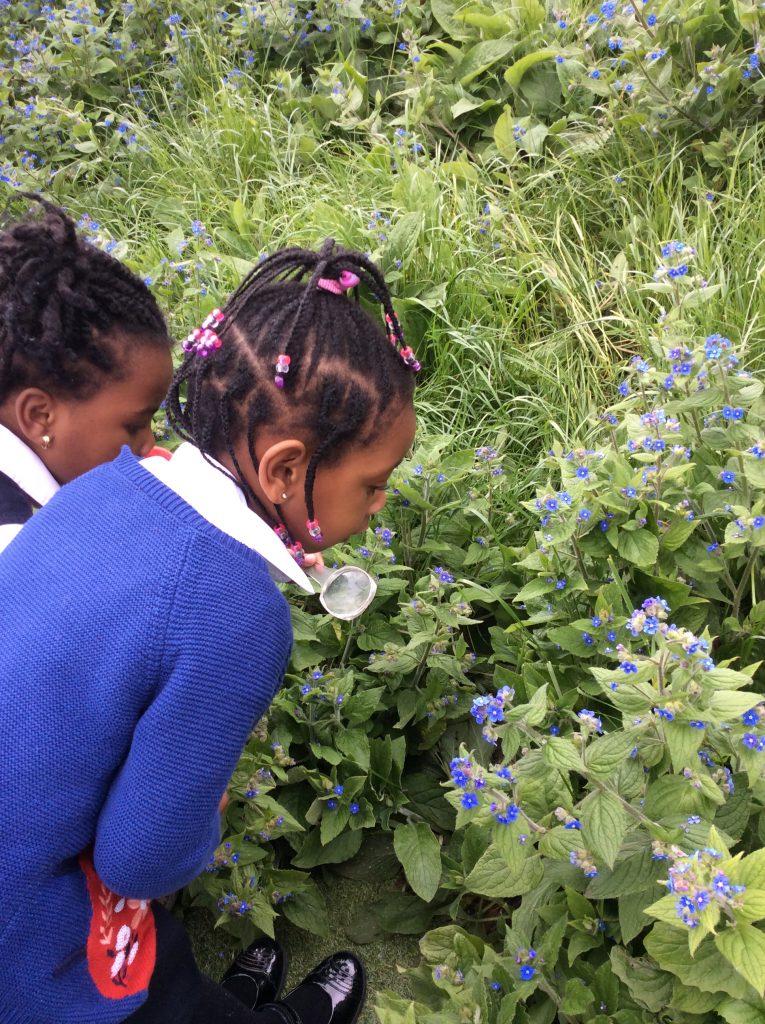 We have also been learning about the lifecycle of a butterfly. We have caterpillars in our Nursery and have been observing closely how they are growing and changing. When we come back from the half term break they should be ready to come out of their cocoons as fully fledged butterflies.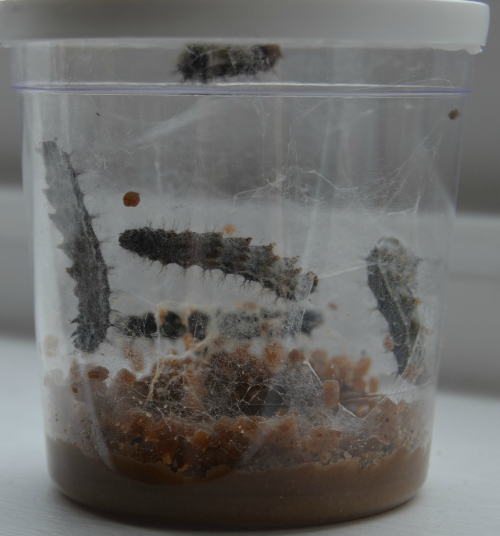 We have loved having parents visit for the 'Stay and Play' sessions.