We had great fun wearing odd socks for Anti Bullying week. We've been learning all about how to be kind and how we could help our friends if we saw someone being unkind to them. All week we have been practicing saying 'Stop, I don't like it!'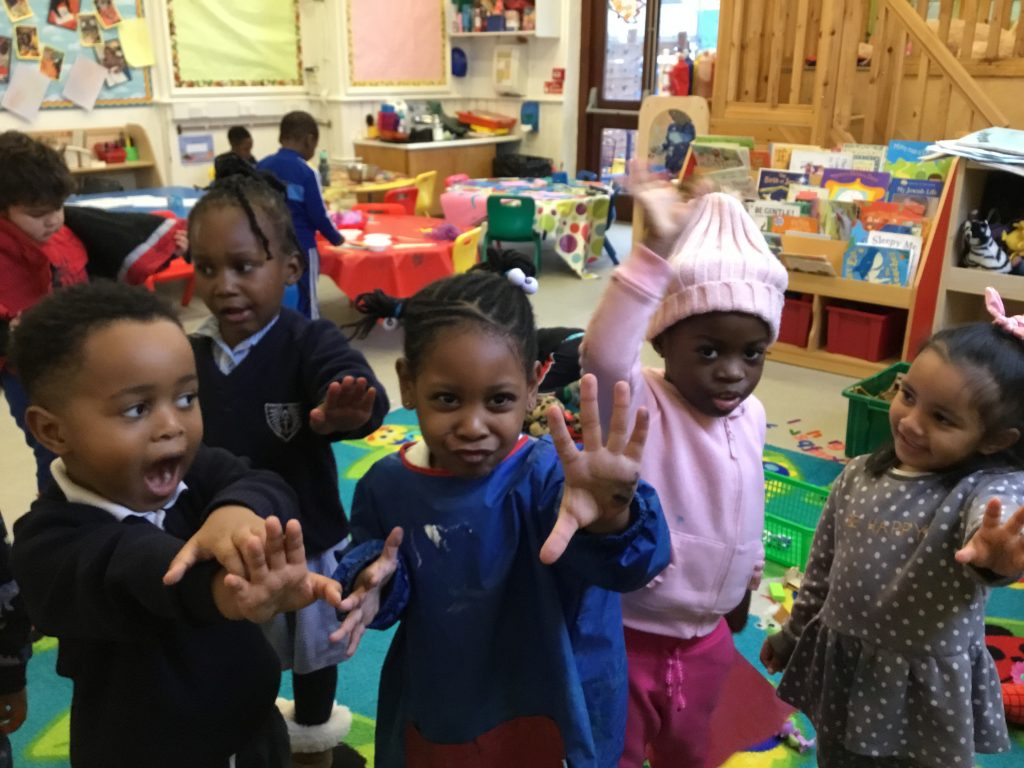 We have been reading 'Super Duper You' by Sophie Henn which is a celebration of uniqueness and difference and of being proud of who you are.
Every day we are developing our fine motor skills by painting dinosaurs, cutting a cape for our super hero lolly sticks and making pretend food with play dough.
We have been focusing on counting to ten (and further if we can) and learning to recognise the numbers. Reading Ten Little Super Heroes by Mike Brownlow has made practising these skills lots of fun!
The fun and learning never stops!