In Health and Relationship Education (HRE) , Y5 have been learning about understanding their rights and responsibilities as a citizen in their country and a member of their school – with emphasis on people in this country whose lives are different from their own.
This session started off with a game – I sit in the woods…
This game encourages whole class participation and thinking skills as three people move around the circle and 'invite' another child to sit next to them. The conditions are to choose someone other than a person in their main friendship group and also to ensure that everyone has a chance to move. This game really helped to develop observation and thinking skills to ensure everyone was included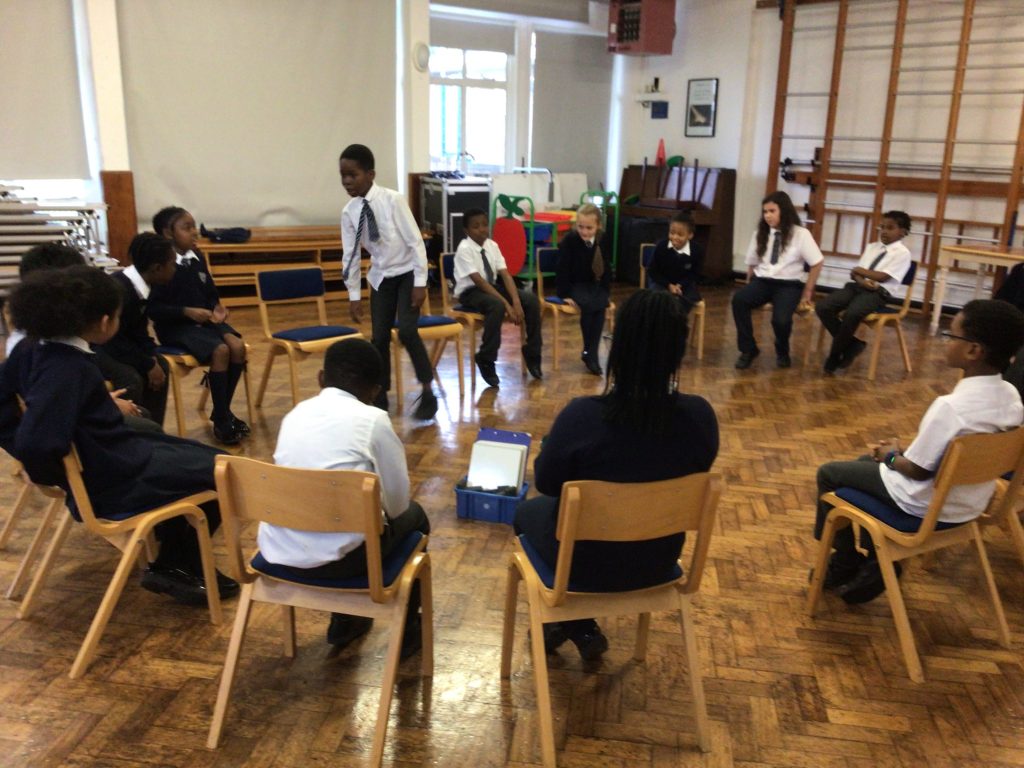 This was followed by a calm me period where the children used a chime, closed eyes and breathing techniques to be ready for the next part of the session.
Following this, the children revisited the definition of a refugee. This was followed by a game to help the children gain a better understanding about refugees and an understanding that there are refugees all over the world.
The children worked in pairs and thought about some of the issues that a refugee or asylum seeker might face when coming into a new country.
different language
different culture
different food
no friends
no home
no job
different currency
different laws
different way of dressing and many more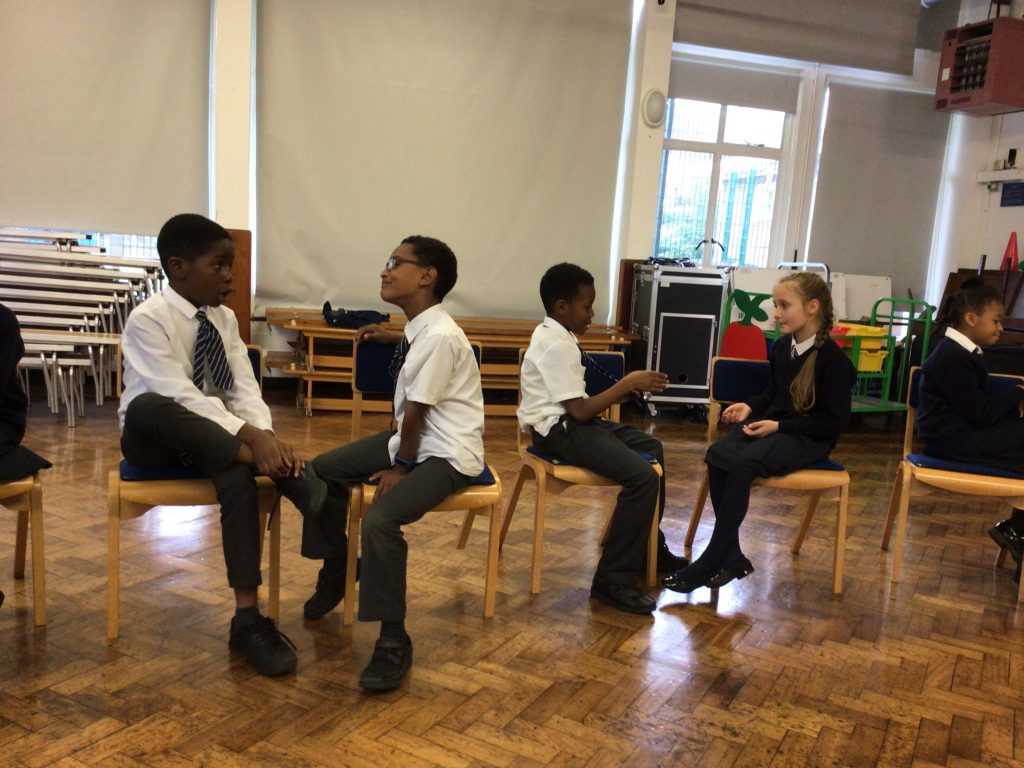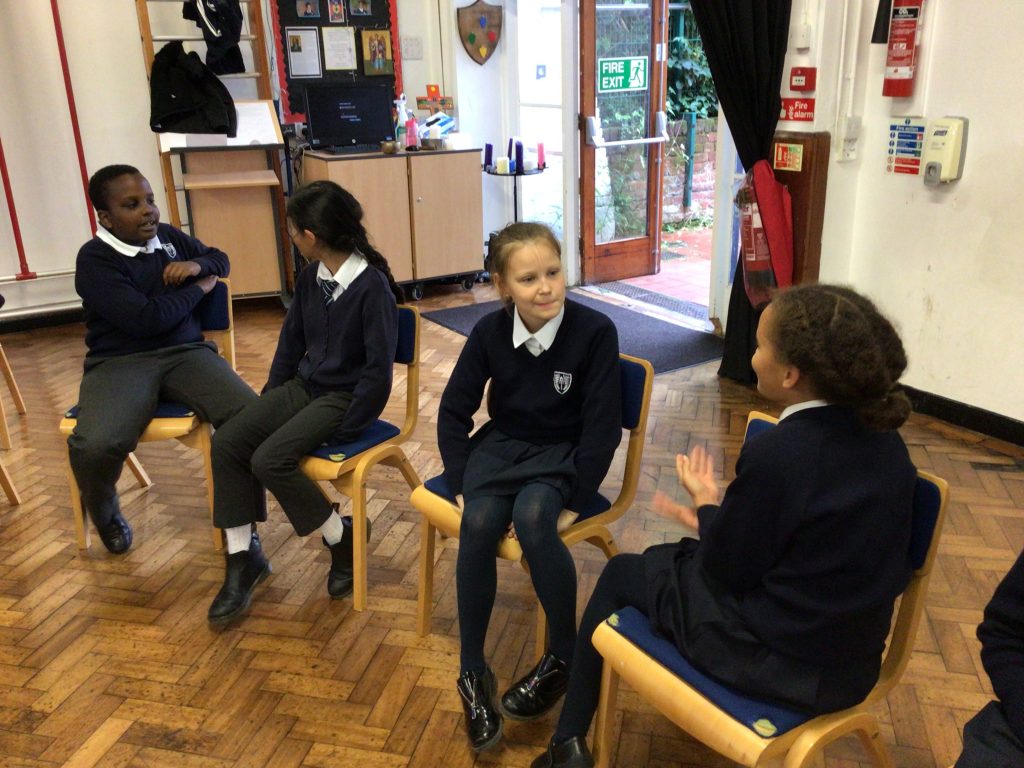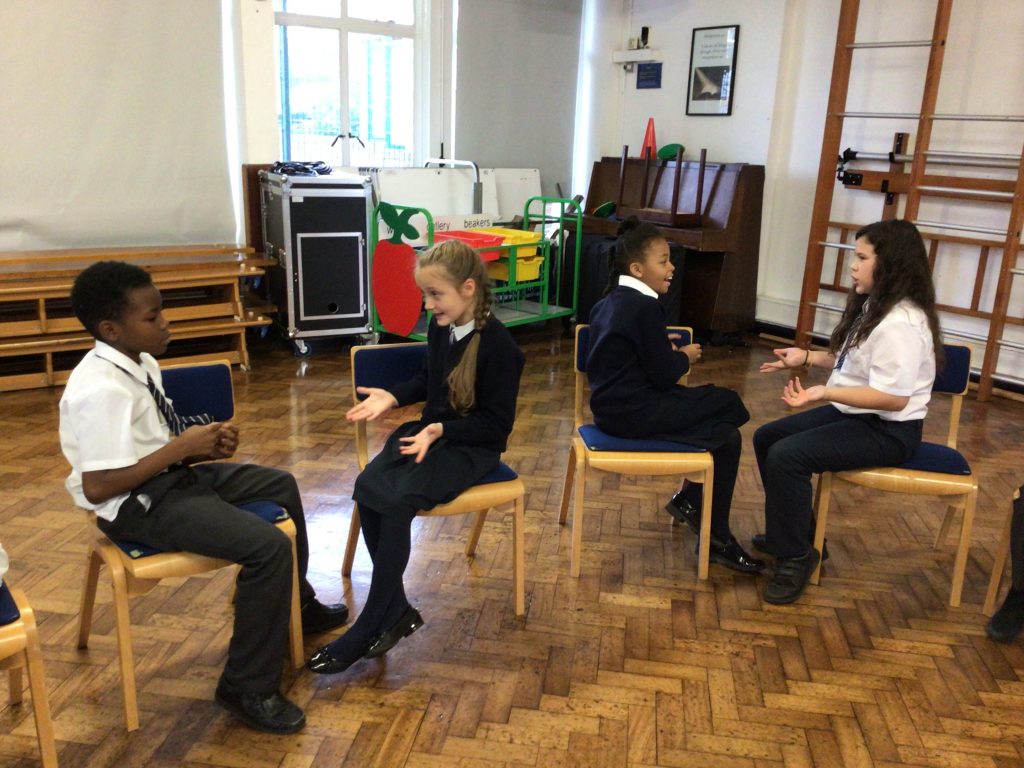 Each pair was given a small bean bag to represent one of the issues a refugee might face. A child then played a role of being a refugee by standing in the middle of the circle. Their job was to try and catch and hold all the balls as they were thrown to them.
The child in the middle was not able to hold or catch all the bean bags. This illustrated how difficult refugees might find dealing with all these issues.
After the game, the child in the middle was asked what it felt like. Was it a
difficult task?
The rest of the the rest of the class were asked what they thought this game meant for refugees.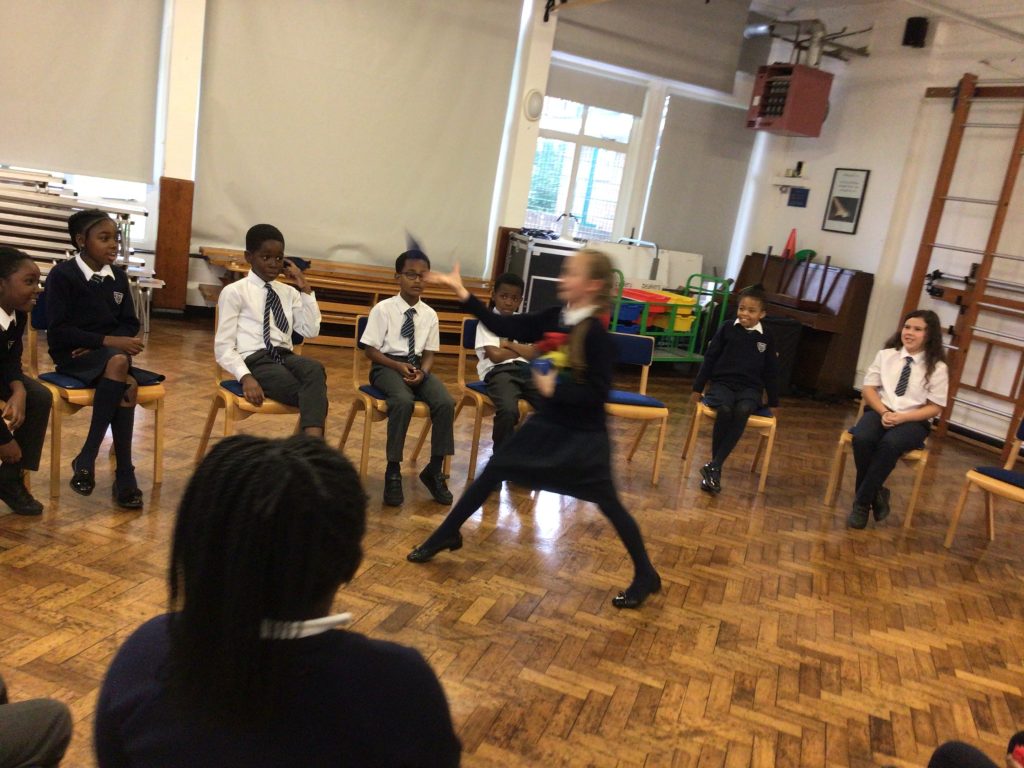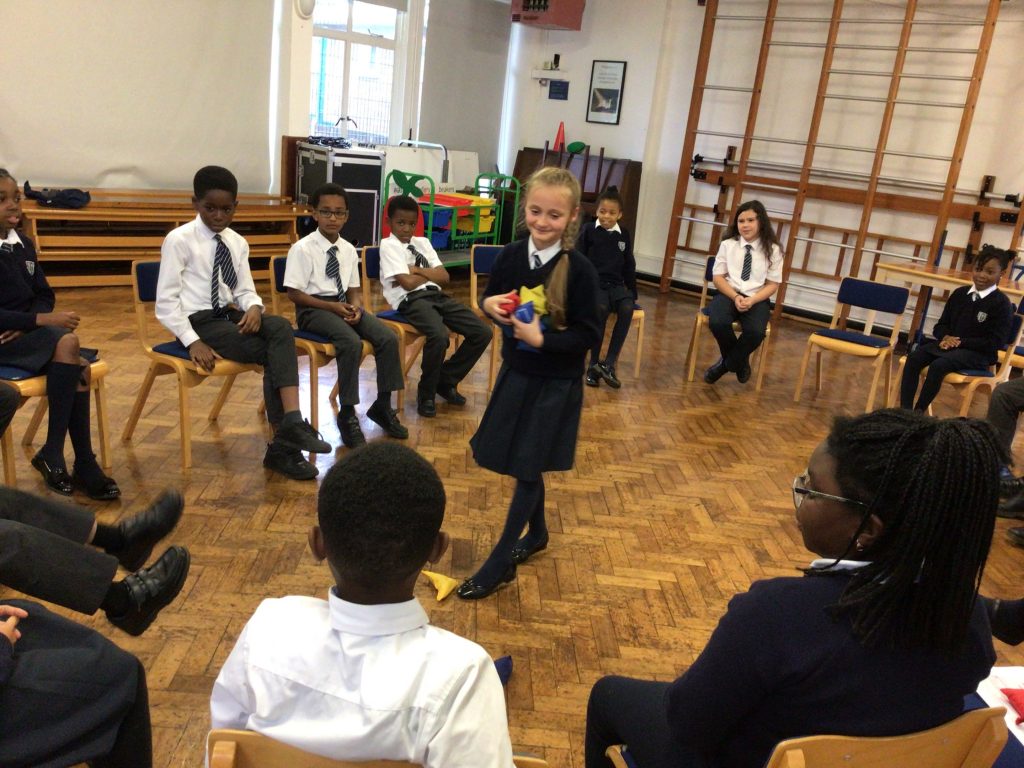 Using Jigsaw Jez as a talking object, going round the circle, each pair were asked to share their ideas.
The class then discussed how all these issues affect a refugee and what they might have to deal with. The children compared this situation to a new child in a school. After the discussion, the children felt they were better equipped and had a better understanding of the many issues someone might have to deal with in a new setting. They also started to think about how they could help if they came across a person in this situation. They promised to be good citizens.