Monday 13th September was Roald Dahl day, a day to celebrate the works of a great author, held on his birthday.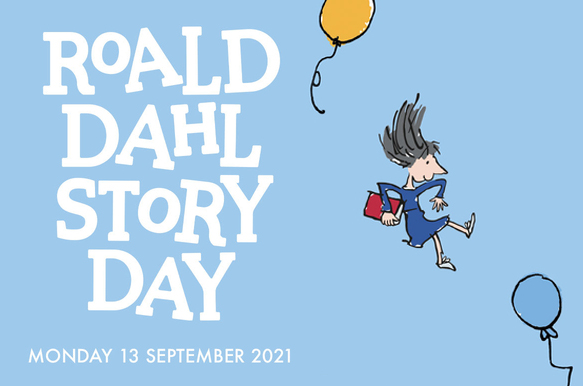 His writing style is known for its unique, often original vocabulary, humorous poems, and ability to write from a child's perspective. His books show good and kind children triumphing over evil, greedy adults.
The children spent part of their day sharing favourite Roald Dahl characters, finding synonyms for character descriptions and enjoying extracts from his texts.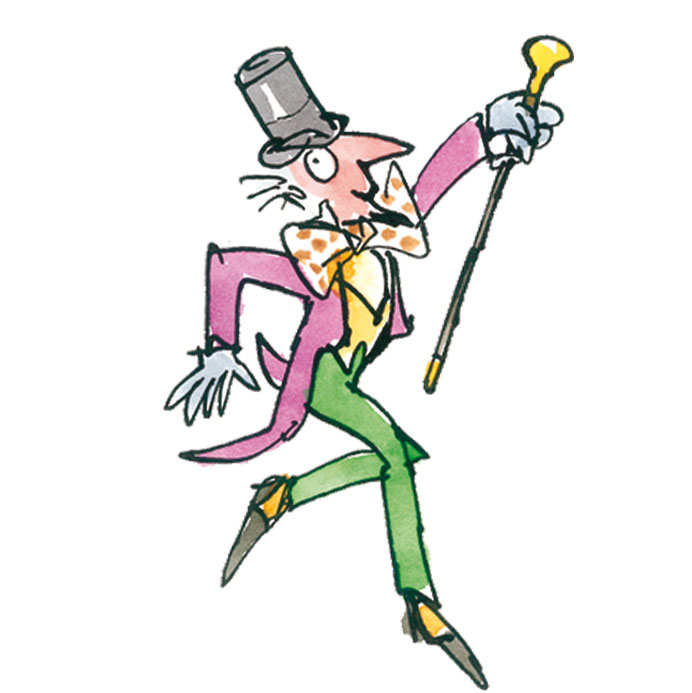 In Year 4, the children wrote descriptions of new rooms for Mr. Wonka's chocolate factory. Please read on, but be prepared for some mouth-watering delights.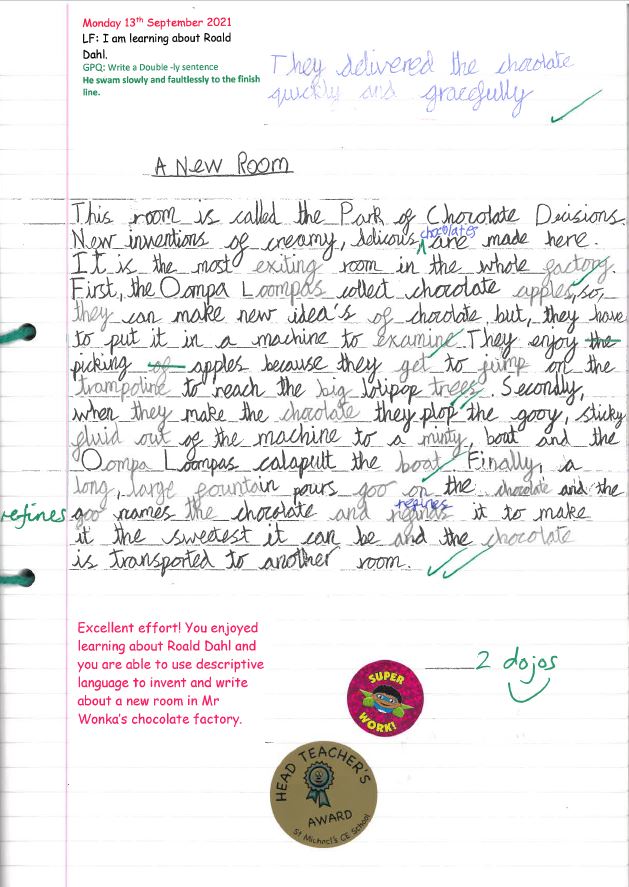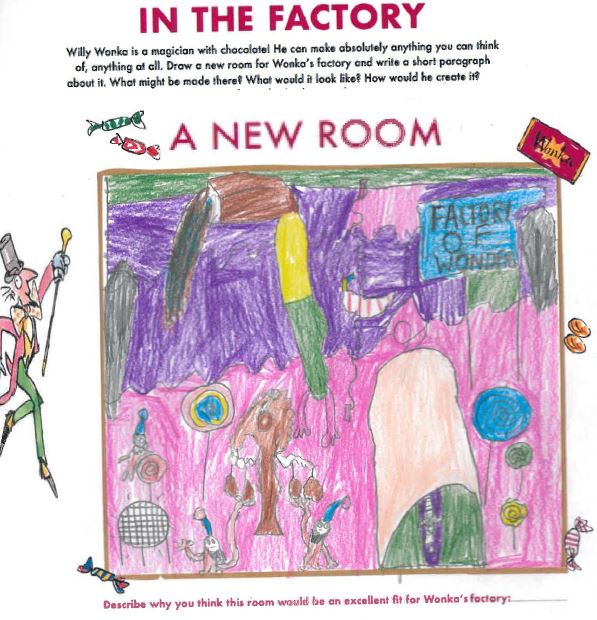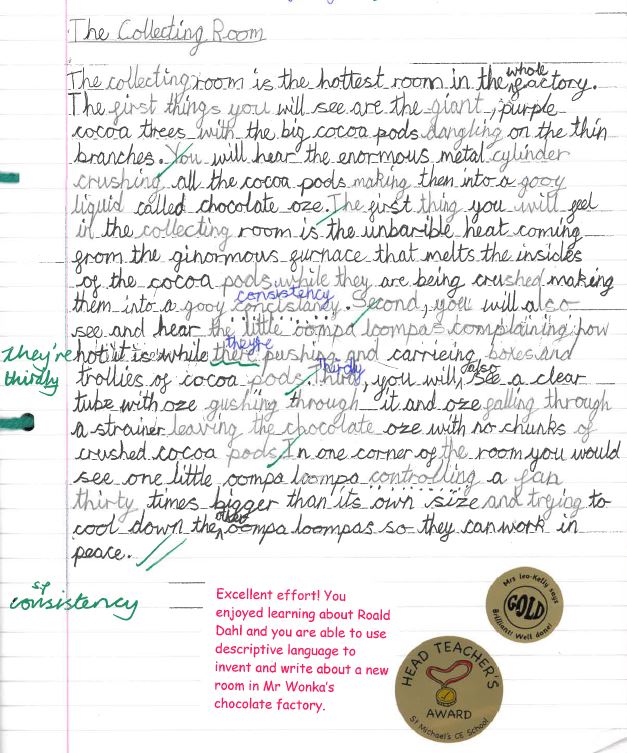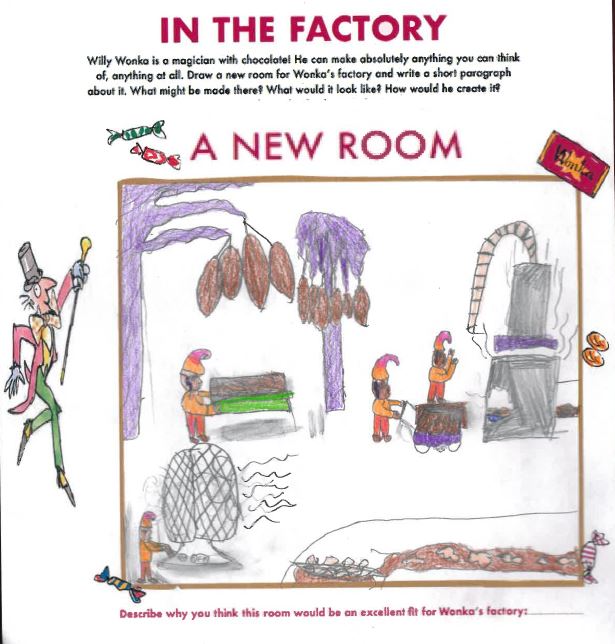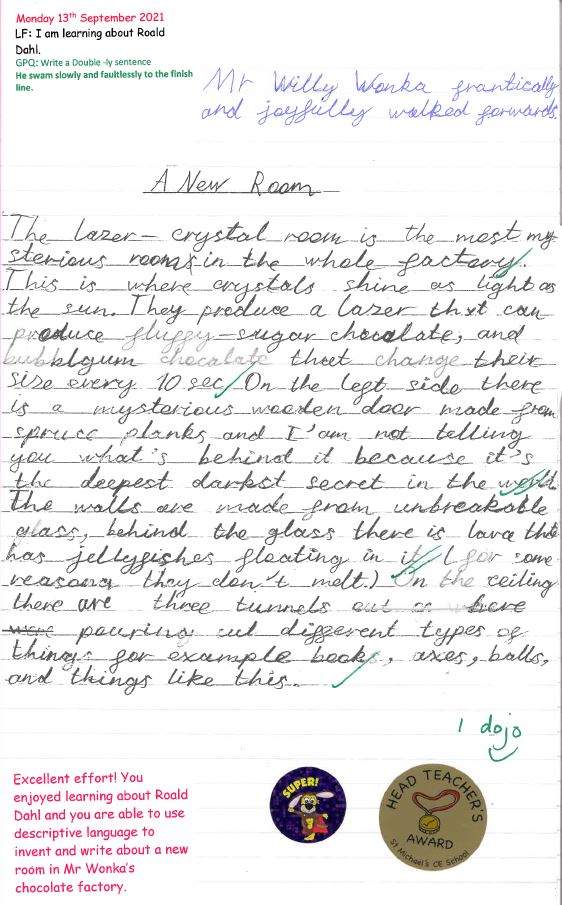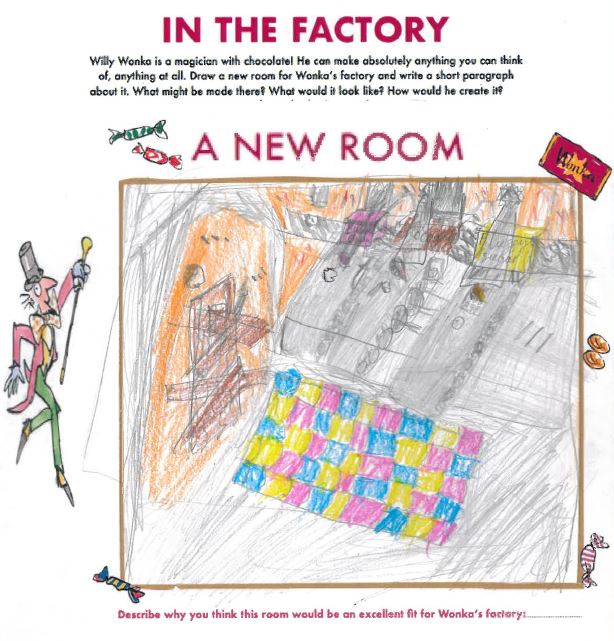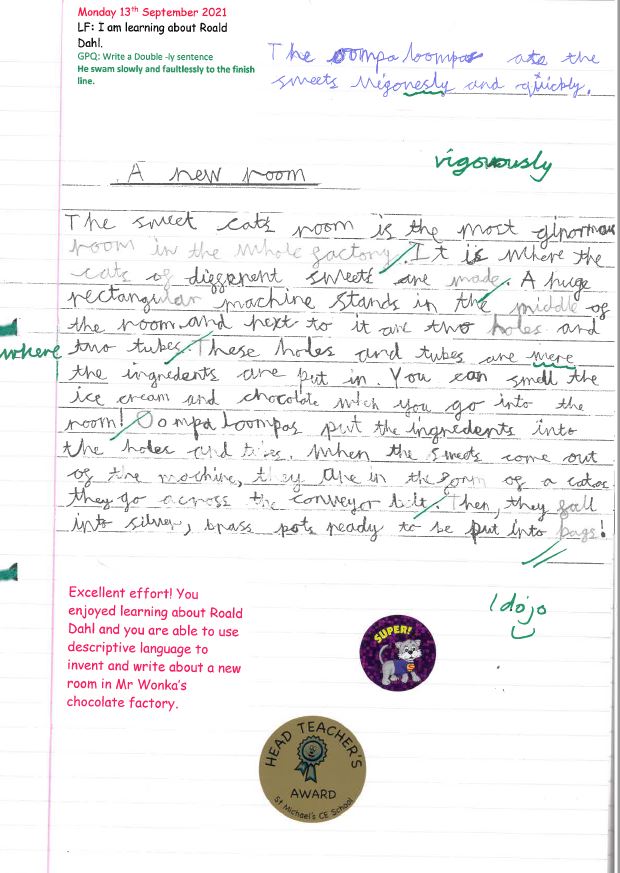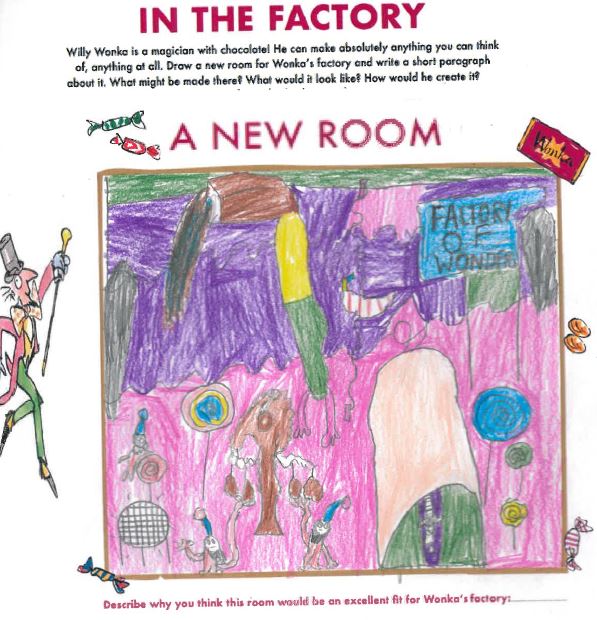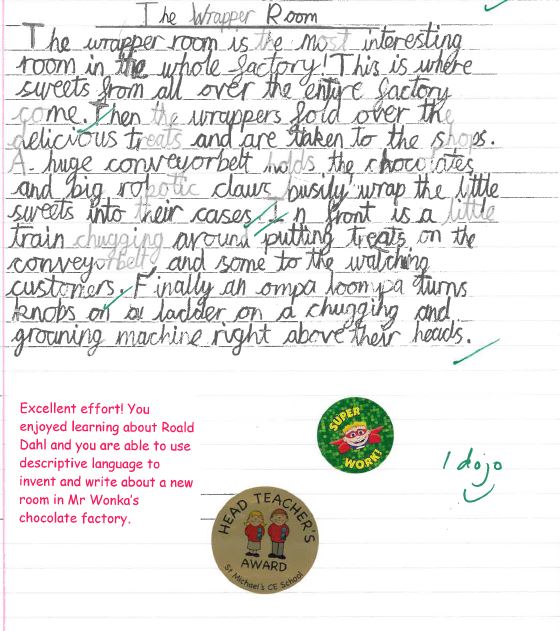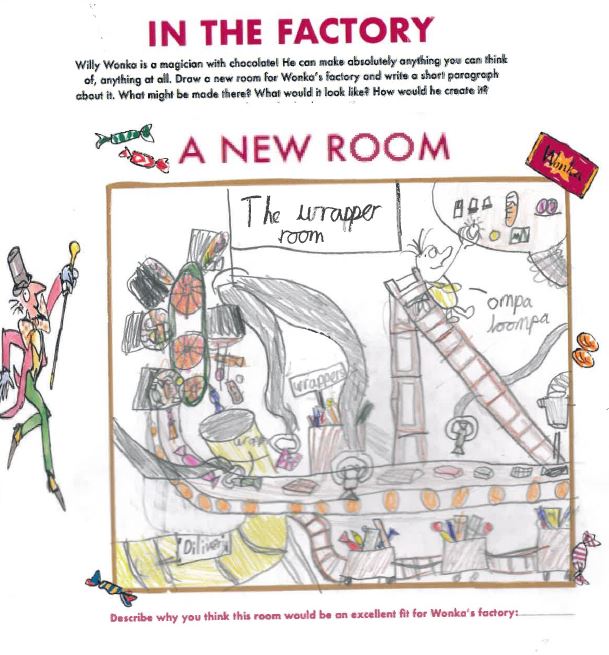 Delicious writing and ideas – can you invent a new room for the chocolate factory?
Year 5 also got involved in a variety of ways from colouring quotes to a reading comprehension, to name a few.