On World Environment Day the focus of our Collective Worship was about caring for all of God's creation. We read the passage from the Book of Genesis (Chapter 1 verse 31) at the end of the creations story, "God looked at everything that he had made, and it was very good".
These days, we associate care for the environment with people like Sir David Attenborough and Greta Thunberg or organisations like Greenpeace or the Worldwide Fund for Nature but Deacon David talked about St Francis (of Assisi), the patron saint of animals. Francis lived at the end of the twelfth century and renounced his heritage to live simply and care for nature – he was probably the world's first true environmentalist.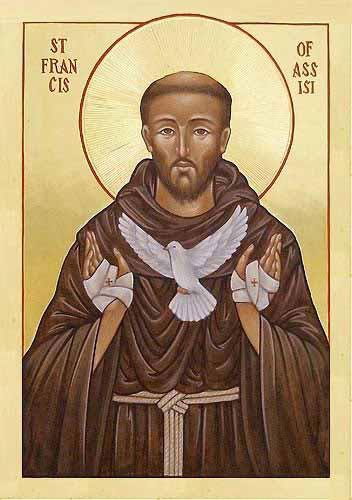 Our worship concluded with this prayer:
Dear God, we thank you for our world and for all the animals that live in it. Help us to care for the world, for the animals, for the people. So that the world can be enjoyed by those who come after us. Amen.