Here is an outline of what Year 6 will be learning during this term:
LITERACY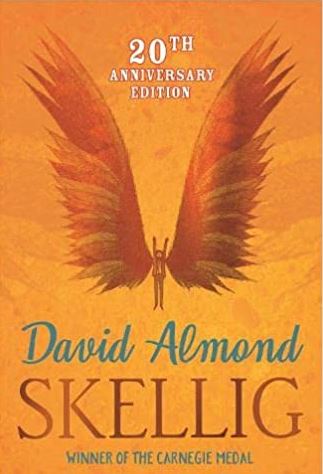 Our text for this term is 'Skellig' by David Almond, which is a great recommended text for Year 6 & 7. As well as continuing to develop speaking and listening skills, the children will be writing narrative, newspaper reports, balanced arguments, letters and poetry; all of the writing will focus on revising and using the writing skills that the children will need this year for their SATs and writing for real life.
MATHS
In addition to embedding the children's mental maths skills, through our CLIC programme and BMBT (Big Maths Beat That), we are following the White Rose Maths curriculum, which covers the whole content of the National Curriculum. This term the focus will be:
Review of the calculation methods for fractions (+, -, x and ÷)
Area and Volume
Geometry: properties of shapes
Problem solving and Investigations
SCIENCE
Electricity
The children will be learning about the importance of major discoveries in electricity; they will learn how to identify and draw scientific circuit symbols and will observe and explain the effects of differing voltages in a circuit. They will have opportunities to plan and carry out an investigation with electrical circuits.
TOPIC (HISTORY/GEOGRAPHY)
The children will continue and conclude their study of Antarctica as part of their Geography curriculum. In this programme of study, they will learn about the location and climate of this continent and its importance to the regulation of the global climate cycle and ocean currents. The children will learn about the animals that can be found there and the adaptations that allow them to survive in the extreme cold. They will also find out about famous explorers including Ernest Shackleton and Robert Falcon Scott.
Later in the term, they will learn about significant Sports Heroes (both past and present) from different places in the world.
RELIGIOUS EDUCATION
This term, the children will learn about Buddhism and will explore how Buddhists show commitment to their faith. In this unit we will focus on:
Main Beliefs
Special Places
Special Festivals
Holy Book
Symbols and Meaning
Buddhist Pilgrimage
Our values for this term are 'Trust' and 'Peace.' These will be a key focus alongside the school rule of 'Respect'.
PE
The children's PE slot is on a Wednesday. This half term the children will be focusing on 'Athletics'. The children will be developing flexibility, strength, technique, control and balance in the context of:
sprint relays
running over hurdles
running for endurance
jumping for height and distance
They will also practise, improve and refine their techniques for throwing.
Please ensure your child is wearing the navy blue St. Michael's tracksuit and it is labelled with their name. Alternatively, if your child does not have a school tracksuit, please ensure they bring their house colour t-shirt and jogging bottoms to change into for the lesson.
CREATIVE CURRICULUM
In addition to all the learning already outlined, the children will also be given ample opportunity to do Art and DT, to participate in music lessons, to take part in drama & dance activities, to develop their health and relationship education (HRE), and computing skills, including online safety.
HOMEWORK
Here is a reminder of the homework schedule for Year 6:

As this is the final term before the move to secondary school, please continue to encourage your child to focus, work hard and enjoy the learning opportunities so they are ready for the next stage in their lives.
If you wish to speak to us, please contact the school office via schoolmail@stmichaels.lewisham.sch.uk and we will be happy to address any questions or concerns you may have.