Hello and welcome to the summer term in the Nursery. The children have settled back well after the Easter holiday. This is a very exciting term as the weather is lovely and we can enjoy lots of outdoor learning.
This term we will be covering all our areas of learning through looking at things that grow and mini beasts. Here are some of the things we will be doing.
PSED (Personal, Social and Emotional Development)
We will be talking about feelings and how to express our emotions through role play and stories.
We will be discussing how we can help and comfort others who are upset in our Nursery.
We will be giving the children more responsibility in our Nursery such as carrying out small tasks i.e laying the table, checking glue sticks and pens have lids etc.
Communication and Language
Children will have lots of opportunities to use rhyming words and listen out for them in stories. They will be mark making and giving meaning to the marks that we make by explaining their drawings to each other.
They will use puppets and props to re-tell stories. This will be modelled by the teacher then when the children are familiar with the narrative, they will have a turn.
Understanding the World
We will be looking at how things grow and change and as well as what they need to help them. We will be planting seeds and will be able to observe the life cycle of a butterfly. This helps to foster a respect for all living things.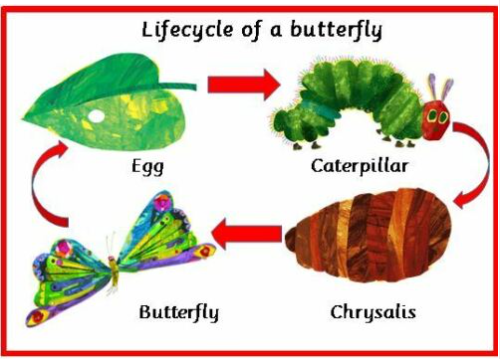 Literacy
We love books! So much of our learning comes from reading and discussing stories, learning new vocabulary and role playing the characters. Children are encouraged to recognise words with the same initial sound, such as money and mother. Children will also be able to make their own little books, write lists and labels for seeds they have planted.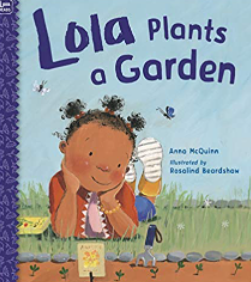 Mathematics
We are working on linking a number with an amount. We will do this through role playing shop keepers, counting bugs and anything else inspired by the children. Becoming familiar with using mathematical language like more than, less than will help children be able to speak confidently about numbers and measurement. We will look to do this by making comparisons between objects relating to size, length, weight and capacity. We will also be looking at patterns and learning to correctly repeat a sequence eg stick, leaf, stick, leaf.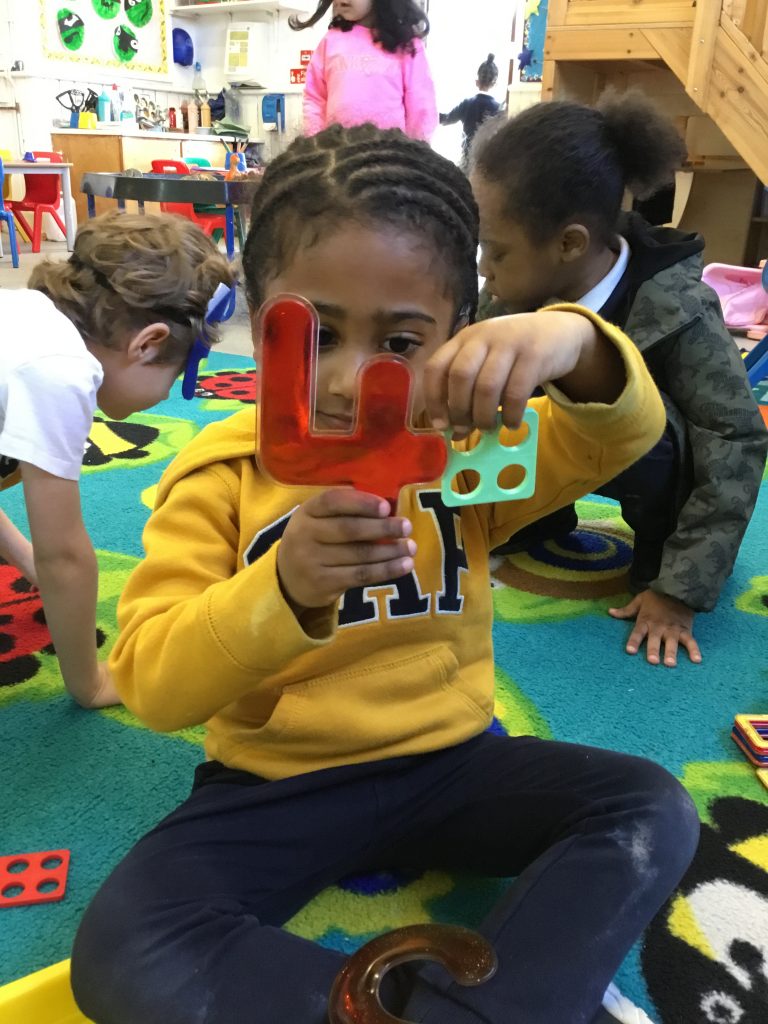 Expressive Art and Design
We will be doing lots of dancing, ring games and singing songs.
We will be focusing on drawing closed shapes with continuous lines and use these shapes to draw flowers, farm animals and mini beasts.
We will be exploring our creative side by experimenting with a range of different materials and developing our own ideas about what we want to use and make. This develops independent and creative thinking.
Physical Development
We will be concentrating on our gross motor skills through large scale mark making. Fine motor skills will be developed through using pincers to grip small objects, building with construction and cutting and sticking. We focus on holding scissors correctly and pencil grip.
We will be observing the effects of activity on our body and will practise hopping, balancing on one leg and learning to move to different rhythms.

We welcome any suggestions you have from home if your child has shown a particular interest in something that we could share in the Nursery, this could be their favourite story they read at home, something exciting they have done or something they have achieved and feel proud about.
We will be posting on the blog what the children have been learning so you can have conversations with your child at home about what they have been up to.