Get ready to take a journey with Year 3, back in time to Ancient Egypt. We have been learning about the Ancient Egyptians. We used artefacts left behind to learn about how the people lived and what their daily lives were like.
The children made their own headdress using their portraits. In Ancient Egypt, the bigger the headdress the wealthier you are!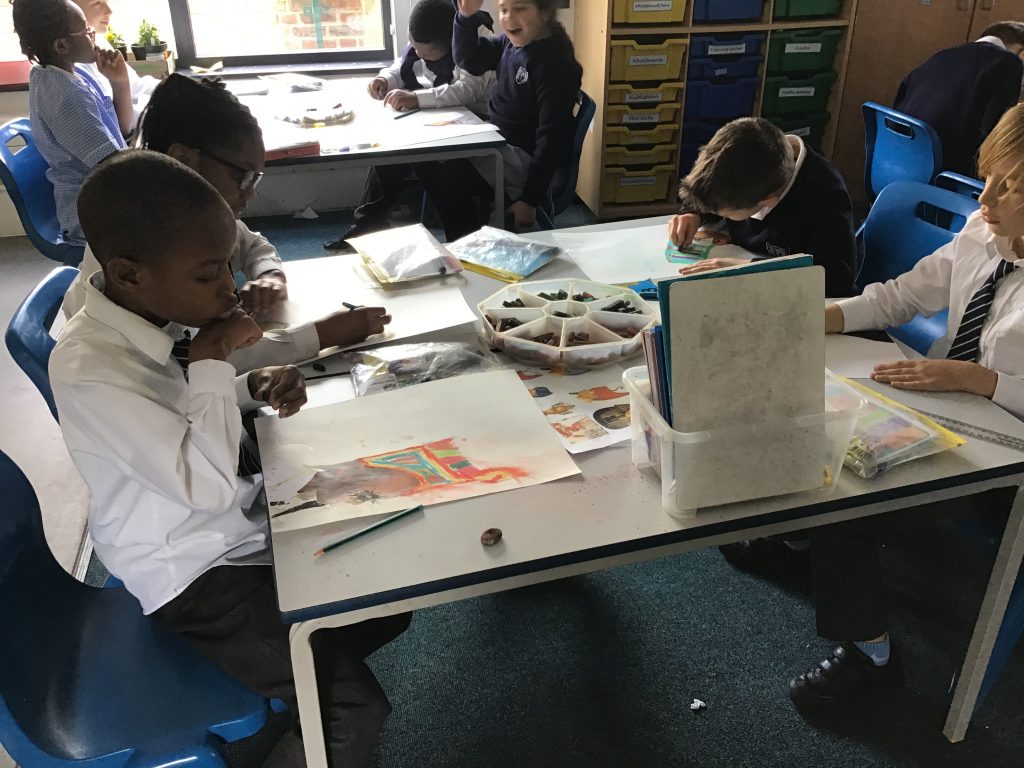 We have put our headdresses on display in the class.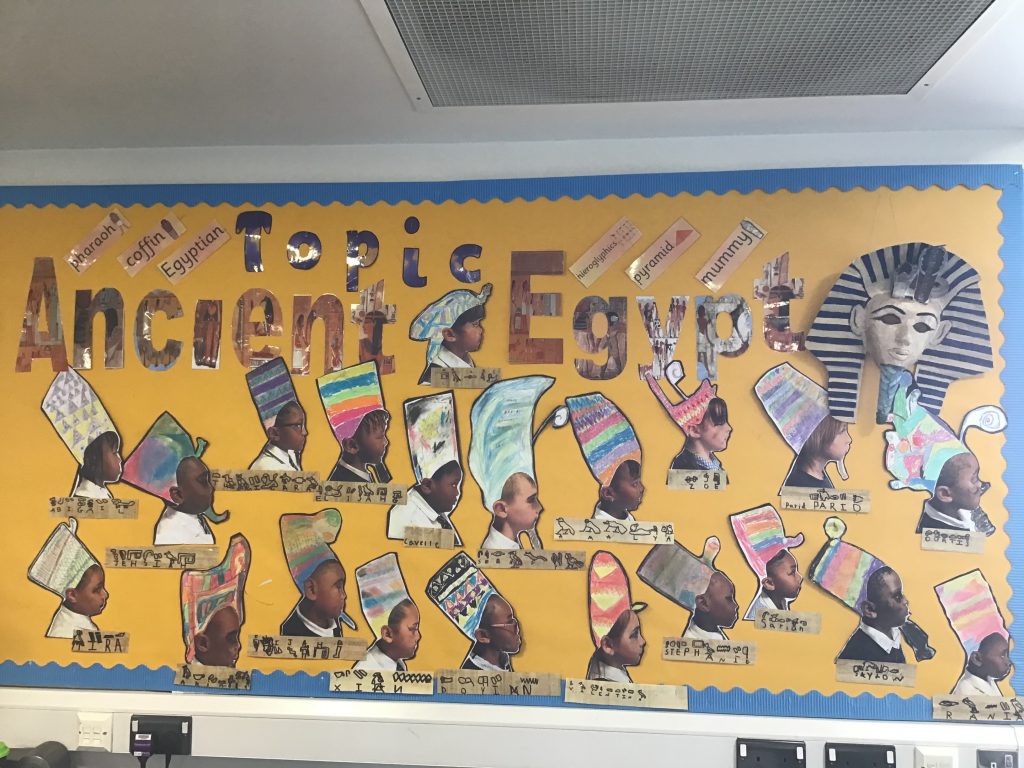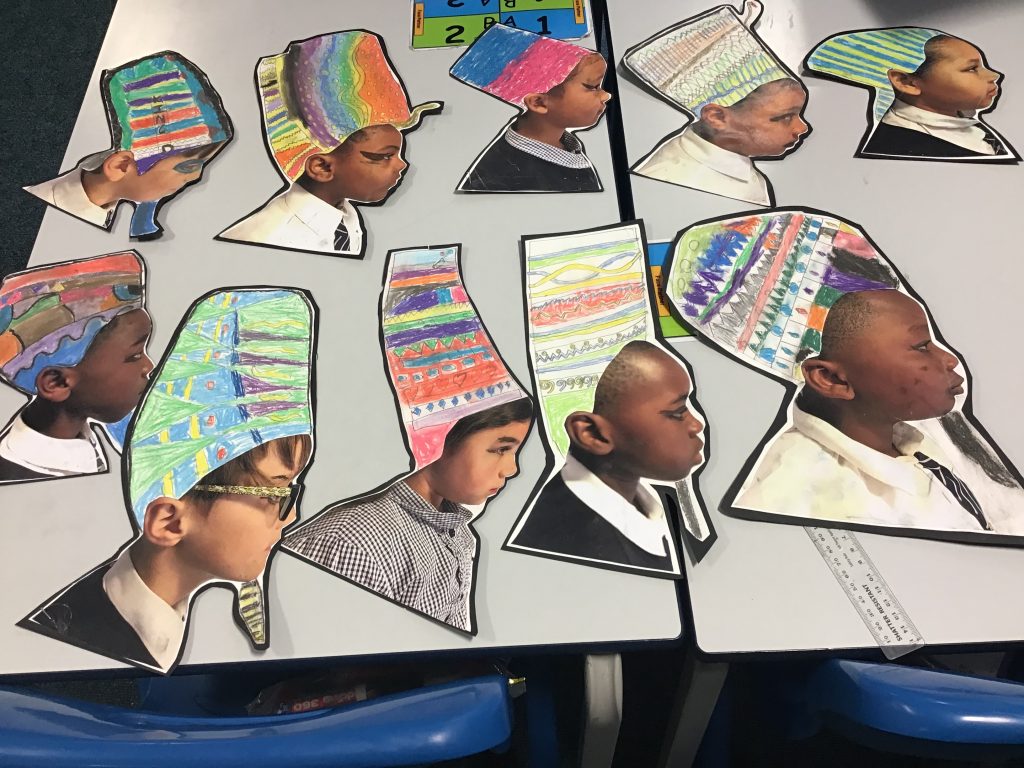 Do you recognise any of these pharaohs? Take a close look!
The children wrote their names in hieroglyphs. Hieroglyphs are an ancient Egyptian way of writing that uses pictures instead of letters. The word 'hieroglyph' means sacred (or special) carving.

Did you know that there are over 700 hieroglyphs?