Year 3 are learning about the Stone Age. They have already learnt that the Stone Age was divided into three periods: Palaeolithic (old Stone Age) Mesolithic (middle Stone Age) and Neolithic (new Stone Age).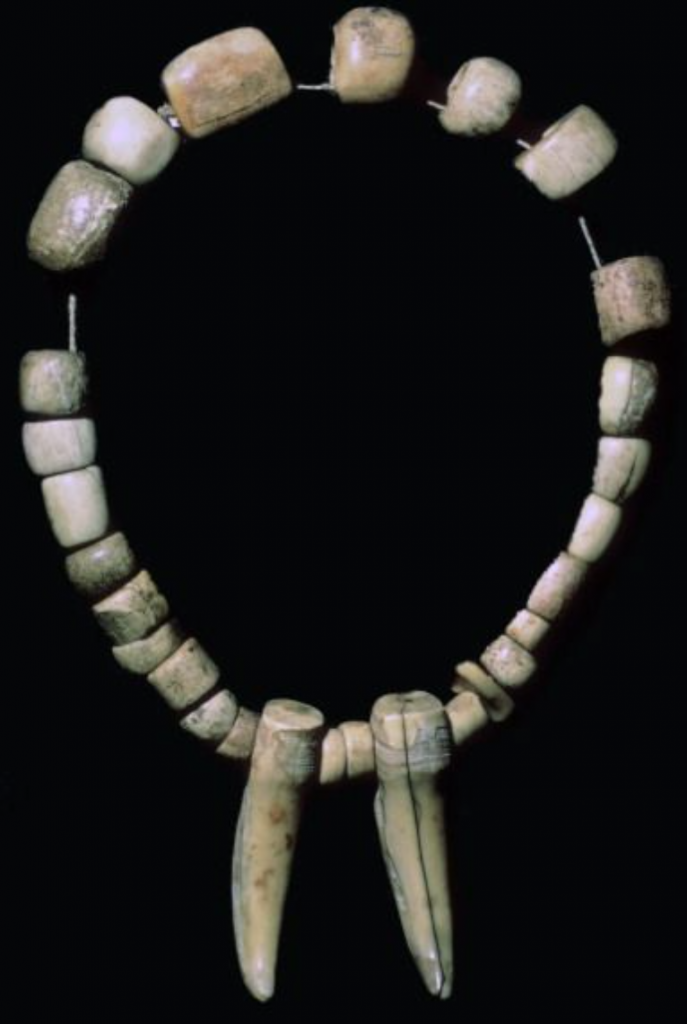 The children, at home and at school, have been learning about the features of the different periods, including what they ate and where they lived.
Another focus of their study is the jewellery they created. This included beads on necklaces and bracelets, pendants and hair pins. They made these beads from shells, animal teeth, animal bones or stones. They would then thread these beads onto string often made from plant stems or thin strips of animal hide.
The children at school made jewellery from clay to replicate Stone Age jewellery. They carefully recreated shapes to match images they had observed.
Can you make some Stone Age jewellery? Why not have a go and send us the picture.