Year 4 have worked brilliantly on their Art project this term. Their task was to use monoprinting to create a city scape.
First, we started by exploring shapes of buildings. Children worked on their own pastel reproduction of Monet's paintings of the Houses of Parliament. He painted the Houses of Parliament at different times of the day and during different seasons and we picked two of these to reproduce. Children had fun blending colours to create different sunsets then created an impression of the Houses of Parliament against this backdrop. Here are a few examples of their amazing work.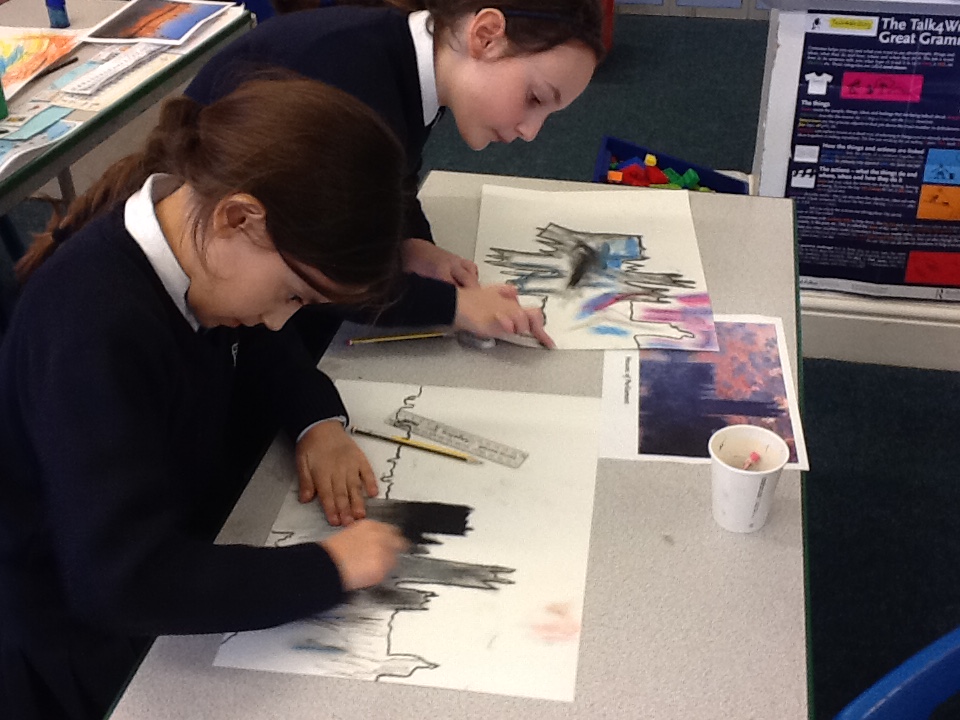 Next, they practised sketching a range of buildings, commonly found in cities, under timed conditions. They looked carefully at the shapes, angles and the relative heights as comparison. Children also looked at the work of L S Lowry, especially images of his industrial landscapes, painted in the area of Lancashire in which he grew up. They practised layering their landscape with terraced houses and factories. They then combined all these sketches to create their own imagined city scape.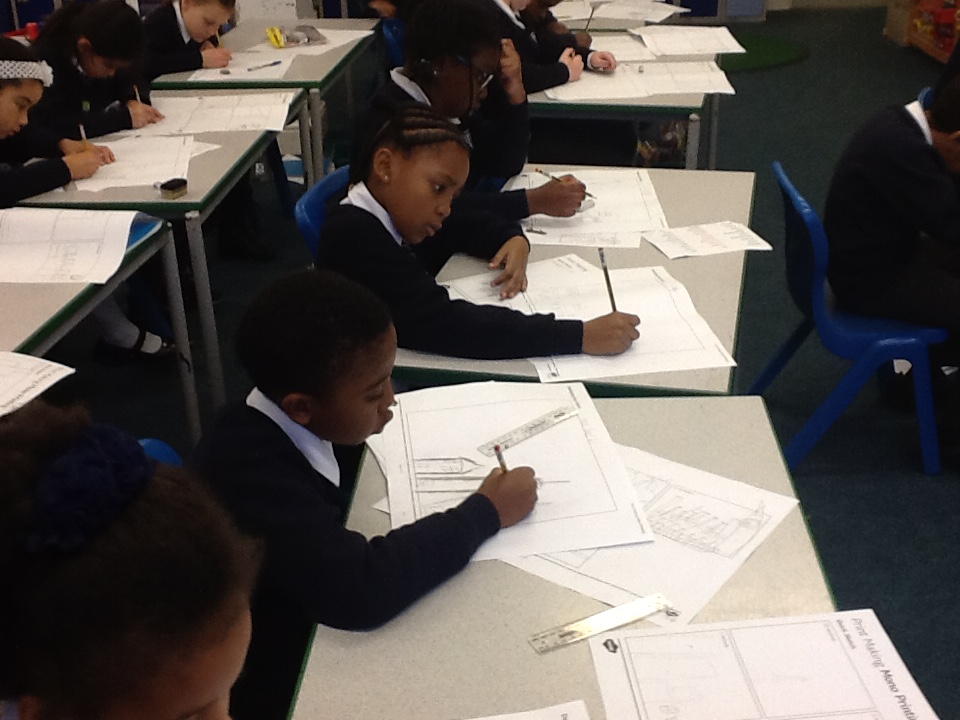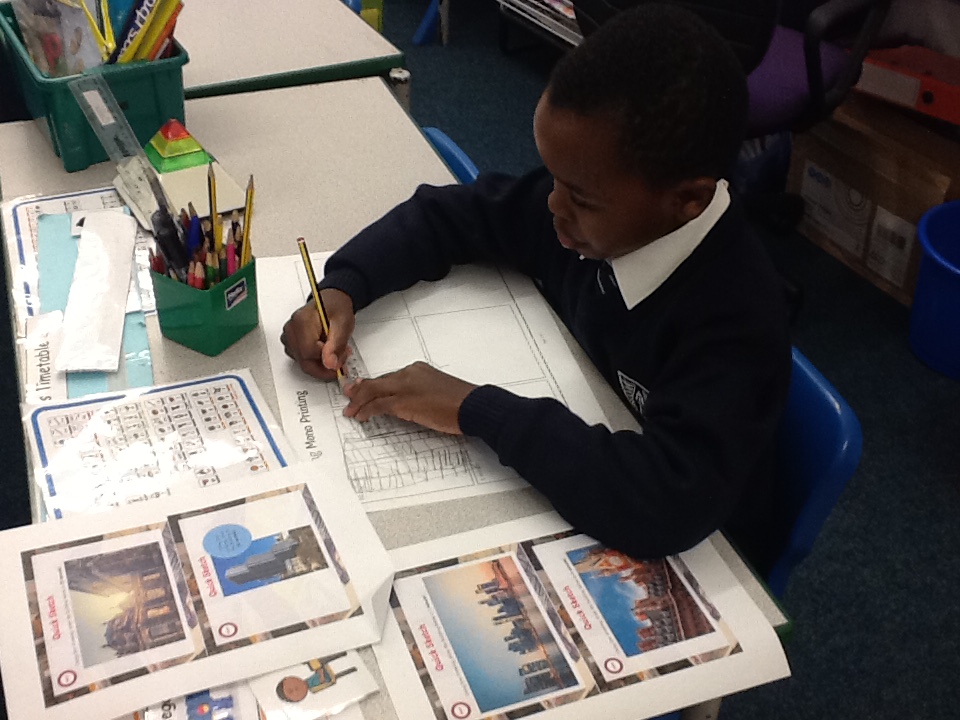 Finally, they inked a sheet of laminate, laid a piece of paper on top of this with their cityscape sketch on top. This was all taped in place and children traced over their sketch to produce a monoprint.  A different coloured ink was then used and the above process was repeated to produce highlighted areas of their sketch.
Their monoprints are amazing!  Here are some of their prints and some pictures of them creating their monoprints.