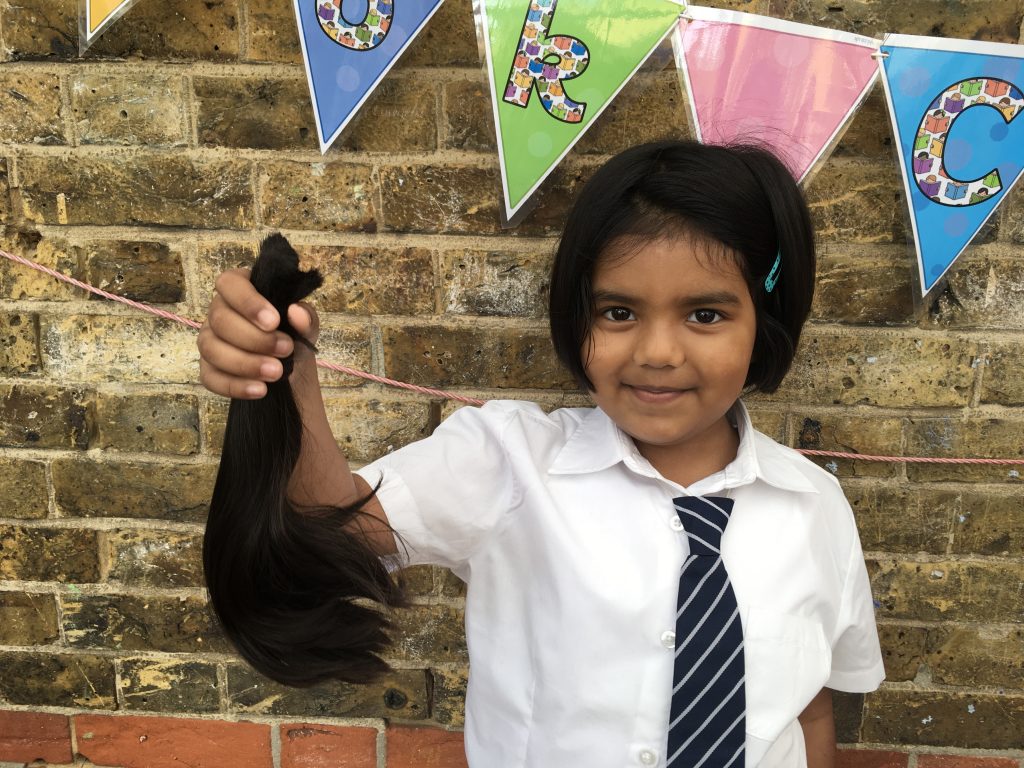 On Monday morning, I was eagerly awaiting our Year 1 children to arrive… As each child entered the classroom, I said my usual 'good morning!' and was happy to see them looking ready for the day of learning that was lying ahead. Soon another year 1 child walked through the door, confidently holding her head high, and also holding something in her hand. At first, I didn't recognise her, because she had a MAJOR hair cut! To my surprise, I realised it was the lovely Sunat, full of smiles and the owner of a totally new look!

Sunat had given me a packet and inside was the lovely dark brown hair she had had cut off ! With a warm smile on her face, Sunat told me she did it for charity. She said that she wanted to cut and donate her hair to people who are suffering from cancer. I was so impressed with her act of kindness.

We asked Sunat's mum to tell us more here is what she wrote…

"Sunat had watched some videos of cancer patients, when I asked her if she wanted to cut her hair, she proposed that she wants to donate her hair 'to that beautiful girl', to bring back the confidence of that girl, and she will look beautiful."

This made me realise, yet again, how sharing our stories of suffering can help to spread hope, love and kindness. Thank you to Sunat for reminding us that we can make a difference in this world!
Check out Sunat's before and after photos!
Below is a quote from The Little Princess Trust, a charity that helps to provide real hair wigs to young people and children suffering hair loss due to cancer.
'Sharing your hair with children and young people experiencing the devastating effects of hair loss is an incredible thing to do. By watching this film (below) and following our guidelines, you are helping us achieve our objectives of providing the highest quality, real-hair wigs. Don't forget – we need financial donations to help us cover the costs of providing and fitting our wigs – every penny that you raise really does make a difference to the lives of our young wig recipients.'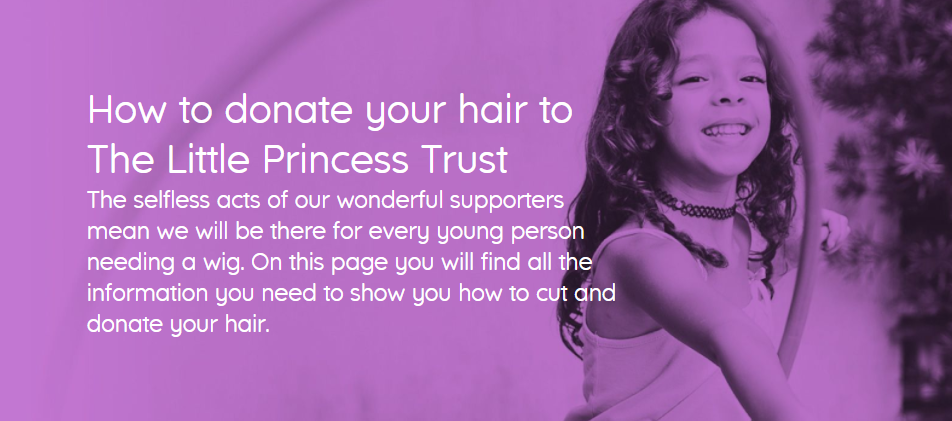 https://www.littleprincesses.org.uk/donate-hair/
Well done Sunat – what a lovely, thoughtful thing to do!
Ms Ferris