On Thursday 11th February we had our first ever ZOOM whole school Disco! It was one of the most fun things we have done since lockdown started.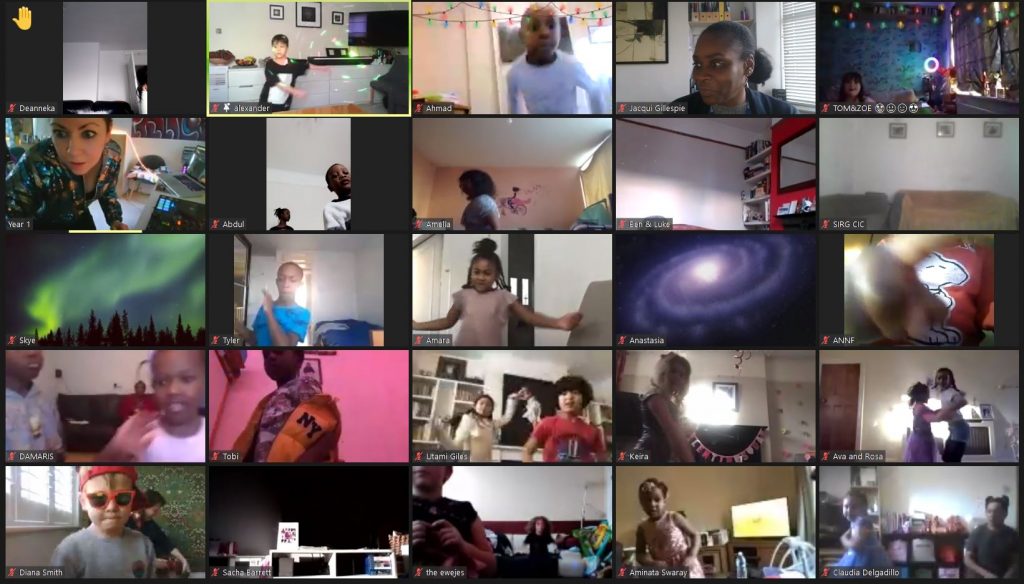 We got the party started at 3.30 and we didn't stop until just before 5pm! Well it was a school day the next day.
DJ Ferris entertained young and old with hit after hit (with a few from back in the day for the adults) – thanks Miss Ferris!
Here are a few comments about the disco from our school community:
"I liked the school disco because I was singing and dancing with my sister."
"I liked the school disco because I like dancing and I got to see all the people in the school."
Ms Jeffery said, "I liked the disco because we got to see all the children we have been missing and how everyone was dressed up."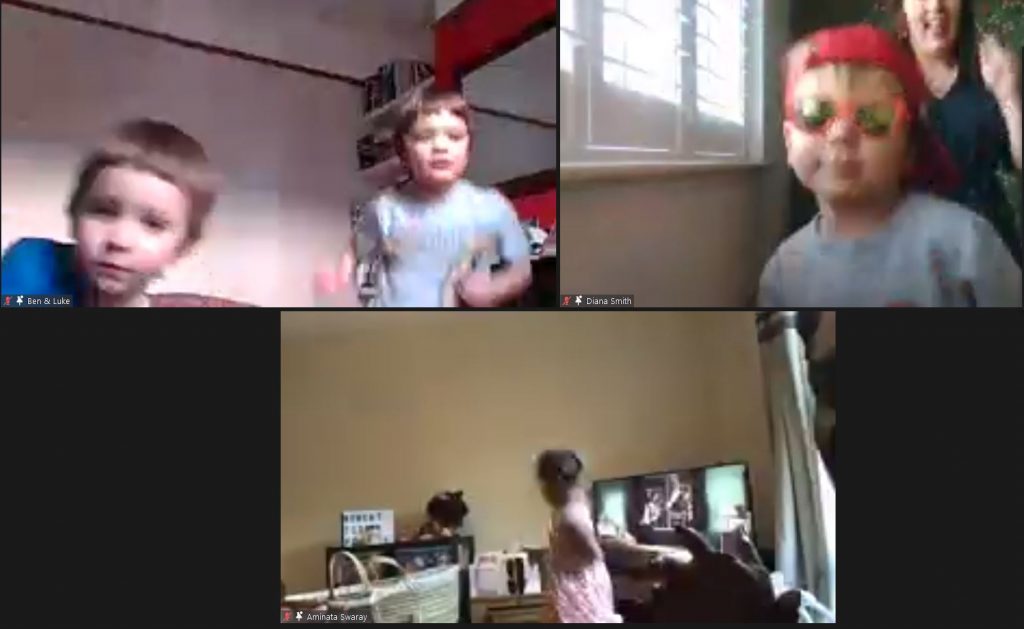 "I liked the music. I got dizzy from dancing so much."
"AMAZING! Cool and I saw all of my amazing friends!"
"I liked it when I saw my friends doing a funny dance."
"I liked the dancing and I had to have so much water."
" I felt happy because we got to dance with the other year fours that are at home and we got to have fun."
"Brilliant!"
"It was fun and it made me happy."
"Fun!"
"It was fun even though the music was pausing."
"I like it because there was lots of music it was cool."
"The disco was great and BIG! It was fun because it had all my friends on the screen."
"It was fun because I like to dance everywhere. I did the floss."
"I loved the disco, I danced the whole time and I loved the music."
"It was ok, but I like it better in person, but it was fun."
"Really nice."
"The disco was good because it had all the songs I liked."
"The disco was really fun. The music was pumping with a bit of 'oomph'!"
DJ Ferris said, "I had the BEST time. I was so impressed to see the grown-ups and the children dancing. Next time – let's do a fancy dress or disguise disco. I can't wait!"
Neither can we Ms Ferris, neither can we.