Every year we celebrate Shrove Tuesday, or as you may know it…Pancake Day or even Pancake Tuesday!
Shrove Tuesday is a religious festival celebration that takes place in many countries around the world. Shrove Tuesday is a lovely Christian festival that always falls on the Tuesday before the beginning of Lent. The exact date of Shrove Tuesday changes from year to year. But one thing stays the same; Shrove Tuesday is always 47 days before Easter Sunday and is always on a Tuesday!
what luxuries will you give up?
So get ready to give up those luxuries as this will help us to remember when Jesus went into the desert for 40 days to fast and pray. This special time is called Lent.
During this time of Lent, Christians would give up rich and tasty foods such as butter, eggs, sugar and fat. Lots of people like to give up chocolate; have a think about what you could give up eating at this time as on Tuesday it will be your last chance to eat them! I think I will be giving up eating chocolate fingers!
So before you totally give up on eating some of your favourite foods for Lent, you could make one last delicious pancake and add all kinds of really tasty toppings to it such as fruit, honey, chocolate, butter, sugar, ice cream, lemons and YUM!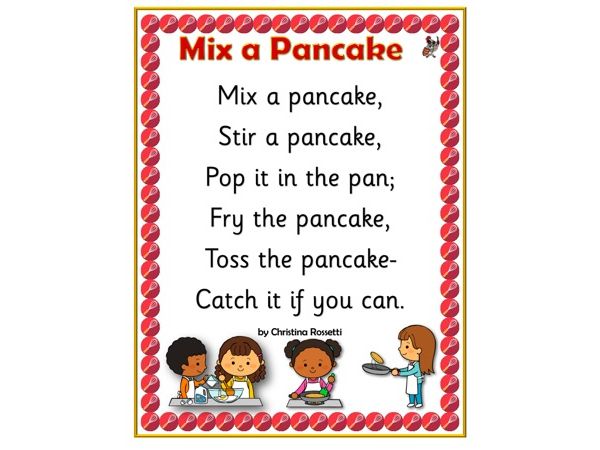 you can even get lost in a book… here are some GREAT PANCAKE STORIES for you to read and enjoy.
Wishing you a Happy Shrove Pancake Tuesday!